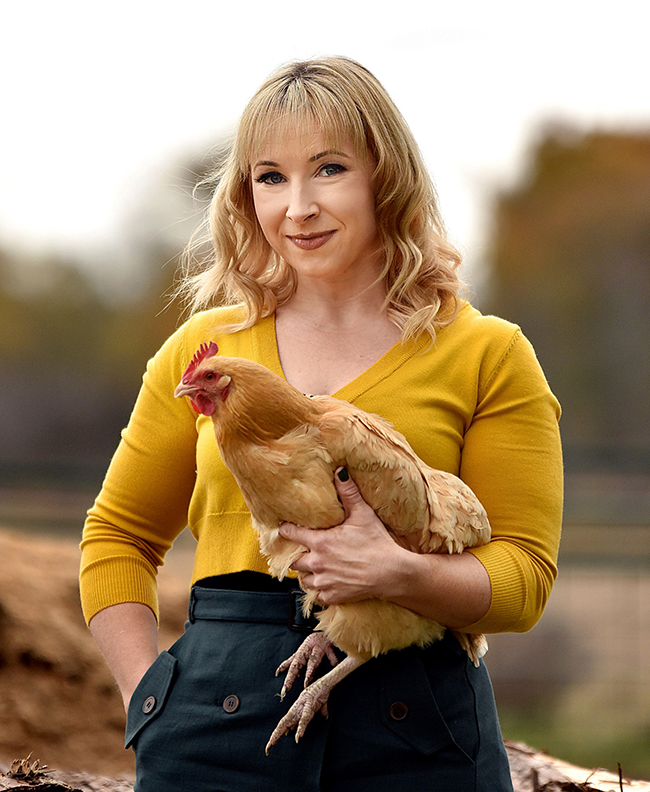 Sarah grew up in the City of St. Thomas. She has a husband Theo and two sons – Alex and Nathaniel. Sarah has a BSc. Biology from the University of Waterloo and a MSc. Geography (Environmental Science) from Western University.
Over the years, Sarah has worked for the Ministry of Natural Resources and Imperial Oil – Cold Lake Operations. Currently, she manages a small goat farm. Sarah supports sustainable agriculture, and enjoys hiking (Botonizing and Birding along the way), and other outdoor activities such as kayaking. She sits on the Young at Heart Committee, the Landfill Committee, Canada Day Committee and the War Memorial Committee. Sarah volunteers at as many community events as possible (Shedden Fair, Optimist events etc.)
Her family has set aside space on their small farm to restore three wetland cells, tall grass prairie plantings and over 100 trees, and hope to continue with more in the future.
---
Hold for full episode
---
The first half of the show is standardized (more or less) with each guest talking through these themes.
The first part begins with you, as we introduce you as the guest. Who are you? What is your day job (if not a full time politician)? Why did you run for council? What drives you? How do you engage the community? 
Who are your people? If you represent a ward/whole community what does it look like (urban, suburban, rural)? Who are your constituents – what do they do for a living, what are the issues you see in your inbox or talking to people week in and out. 
Describe your municipality as a whole. Paint a picture for someone who has not been to your town or community before or has only seen it as a sign on the side of a road. What is working, and what is not, what are you building towards? .
Most municipalities are a part of some upper tier government, how does your community fit into that upper tier?
Finally, how does your community and constituents fit into SW Ontario as a whole? Why should someone in Kitchener or London (as examples) care about your community? What should a Torontonian know about your community and why it is important?
The second half of the show is a bit more political/policy related. We may not get to all of these topics and this might not be the order we discuss them in.
COVID Impacts on Southwold?

What would we be talking about if COVID didn't happen?

Population in 2016 was shrinking (from 2011). Are you seeing growth now that a lot of municipalities are seeing?
St Thomas growth and potential challenges of ex-urban Elgin communities.

Growth in Elgin County vs St Thomas?

Rural Broadband – SWIFT investment – How does the digital divide impact your community?
Lake Erie shoreline erosion
Thoughts on the Provincial Budget?
Where do you want Southwold to be in 10 years? What are the Challenges/Opportunities to get there
Magic policy wand – change one thing – federal, provincial or municipal law, what do you change and why?
---